iOSEmus is one of the best app installer which let you download your favorite apps and games on your iOS device. Developers are working hard to get the alternative to Cydia as we have seen after releasing iOS 10 Apple has made it difficult to break iOS, that's why developers are moved ahead with another solution with Cydia alternatives. Many App Installer has released this year and iOSEmus is best among them and it gives you the better user interface which lets you access your favorite games and apps easily. The best part of iOSEmus is it doesn't require your Apple ID. To know more about iOSEmus or to know whether your device is compatible with this app, we are giving you the details of the newly launched App Installer iOSEmus.
Image: About iOSEmus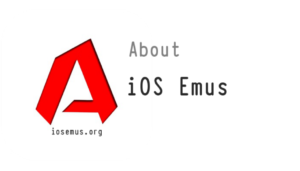 iOSEmus Features:
No Apple ID required.
Your device not needs to be jailbroken.
Easy to use.
Free download of your favorite apps and games.
Built-in memory with cache cleaner.
What is iOSEmus App Installer?
In recent time many App Installer has launched and iOSEmus is the best among them, now the question is why we are saying it is best? It has many flexibilities that can simply denote it as best, first of all, it does not require Apple ID for that the user information will be kept safe and second one is to get it on your iOS device it doesn't need your device to be jailbroken. There is no stable jailbreak tool is available after releasing iOS 10, therefore those have upgraded their devices to iOS 10 and the further version they cannot access Cydia, for that you are missing out your favorite Cydia tweaks, games and apps. iOSEmus is available here to access those favorite games, apps and Cydia tweaks on your iOS device.
If you were looking for iOSEmus and got it here then comments below to let us know how it is, to get more related updates follow us on Facebook.