What is CoolPixel?
Screen recording is a popular activity that allows the phone user to record their apps for tutorials or recording games. But iPhone and iPad devices do not come with this special app. You have to download an emulator like CoolPixlel to record your screen. CoolPixel is one of the best screen recording apps in the market. It records HD videos giving you a chance to make tutorials or share game and app experiences with friends. You don't need Cydia or jailbreak your device to install CoolPixel. But you might need an emulator like AppValley for downloading the screen recording app.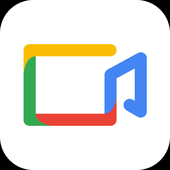 Why Do You Need CoolPixel?
CoolPixel is an excellent emulator to create tutorials on apps and games. It is also perfect for recording your achievements in games. It has three main options, screen recorder, video editor, and YouTube Live. You can use the video editor to edit your existing or new videos. YouTube Live is best for those making tutorials to add to their YouTube Channel. Furthermore, CoolPixel allows its users to add a voice or music to their recorded videos.
Compatible iOS Devices:
CoolPixel is supported on Android and iOS devices that are 8.0 and above. It is compatible with iPhone, iPad, iPad Pro, iPad Mini, and iPad Air.
CoolPixel Special Features:
CoolPixel offers a lot of special features to help in recording the best files.
No jailbreaking is required to download this app.
2. You can add audio according to your preference.
3. The user can record full high definition of up to 1080p
4. Add subtitles or adjust filters.
5. Compatible with iPod, iPad, and iPhone.
6. Supports iOS 8.0 and up.
7. Easy to install and use
8. Includes a wide selection of editing features.
9. Video recording to 60fps
10. Works properly, loads faster, and is free from bugs
How to Download CoolPixel iOS Emulator:
Downloading and installing this app is very easy. You only need a stable internet connection and your device. Follow these steps to install CoolPixel.
CoolPixel cannot be found on AppleStore so the first step is to download a third-party store like iOSEmus. It contains all tweaked and modified apps that the App Store does not offer.
Go to the Safari browser and type iOSEmus. Tap on the first selection, you'll be directed to the official website where you can install iOSEmus.
Click on Download for iOS and wait for the process to be complete. It usually takes a few seconds or minutes.
2. After the download has ended, it is time to install the app. But before you do so, head to General Settings in your
3. Settings tab. Tap on Profile and Device Management and select Trust AppValley.
4. Go to the home screen and install the downloaded emulator.
5. Open the application and find the search button. Type CoolPixel and search.
6. Click on the download option and wait for a few seconds.
7. Once complete, head to Settings and select Trust.
8. Install CoolPixel, launch and enjoy recording.
Benefits of Using Cool Pixel:
The app comes with several benefits.
It cost you nothing to use it.
It has a user-friendly interface.
Includes cool customization options.
No need to jailbreak your device.
CoolPixel FAQs:
Why do I need to Trust the app before installation?
Apple does not support third-party apps in their devices. CoolPixel is one of those applications that need your consent before installation. You don't have to worry about untrusted developer error since it is the most common issue when installing unknown sources. Coolpixel is safe and secure so you don't have to worry about malware or viruses.
How do I use CoolPixel?
Open the app after installing it. The emulator contains three options – Screen recorder, YouTube live, and Video Editor. Pick what you want to do and you'll be directed to that page. CoolPixel is easy to use and has a user-friendly interface. There are clear options to help you finish recording or edit your videos. You can also customize the colors and graphics to your preference.
Can I install CoolPixel straight from the browser?
The best way to download this app is through an emulator like iOSEmus. This is the same as your AppStore but better as it offers files that you cannot find anywhere else.
Summary:
Coolpixel is one of the most preferred screen recording apps by both iOS and Android users. Apple offers alternative screen recorder apps but they are very basic and don't offer many features. That's why if you need the best emulator for your video needs, Cool Pixel is the most ideal. It is free to use and records videos on full HD. It also includes special features to add music or sound or adjust the colors to your liking. To get latest update follow our official Facebook page.