PPSSPP refers to PlayStation Portable Simulator Suitable for Playing Portably. It is an app for your portable devices. It can be added to a Windows PC, Mac, or Linux. PPSSPP can also be downloaded for your Android devices and iOS devices. Still, PPSSPP is enabled for Pandora, BlackBerry 10, Nintendo Switch, Meego, and Nintendo WiiU. The developer behind this emulator for portable devices is Henrik Rydgard, also the person who co-founded the Dolphin emulator.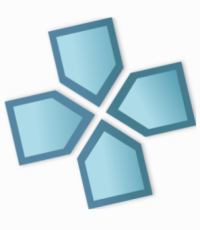 What are the features of PPSSPP?
Higher screen resolutions
Image scaling
Shaders support
Anisotropic filtering
Linear filtering
You can play on a tablet if you want more significant screen mobile gaming
You can use an external controller or a keyboard
You can use on-screen touch controls
You can save and restore the game state when you want, no matter where you are.
This app can be downloaded for free if you use a third-party app store, and you can subsequently use it for free.
How to download PPSSPP on iOS?
To begin using the PPSSPP app, you should add it to your iOS device. To do this, you need a software application called iOSEmus. It is a third-party app store with tons of games and apps. It is an unofficial app that you won't find on Apple Store or Play Store. It would help if you located this open-source tool online via a simple process.
So, launch your Safari browser and search for iOSEmus online. Select the download link for iOSEmus. Tap on the link to begin the download procedure. Once the file is downloaded, access it on the Home screen of your iOS device. If it is there, go to Settings, Profile, and Device Management.
Then tap on Trust. It will make iOSEmus an active app that is trusted by your device. To start using it, open your Home screen again and touch the icon. It will open and allow you to download PPSSPP immediately. Once you have it on your iOS device, play your favorite games for free every time.
Conclusion:
Since it was founded, PPSSPP has focused on portability. It has offered support for multiple operating systems and platforms that were mentioned earlier. It is suitable for most mobile gadget users, especially those with smartphones. It makes it convenient and reliable. If you love playing your games on the go, then you should get PPSSPP from IOSEMUS today.