One of the most renowned Nintendo DS emulators is iNDS. It is available for iOS devices. In the past, you could only play your favorite games using a console like Nintendo DS. You could carry it around when outside. Now with the INDS emulator, you only require your iPhone or iPad. With your smartphone, you can play games, call, surf the internet, download stuff, play music, and do many more. This is why it makes a better alternative to the Nintendo DS console. To get iNDS in your iDevice, you need to download a third–party app that will enable you to download the emulator and use it to play your favorite games.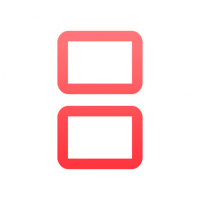 You can download the iNDS directly from the given below references.
iNDS Emulator Features
:
To use the emulator app

,

you don't have to jailbreak you

r

Apple device

It has

an

AutoSave function
You get enough control settings

You can disable sound with Disable Sound

There is Overlay Pixel Grid

Control your positions easily

Receiver universal support
You can Sync with

Dropbox

There is Frame Skip

The thing is user-friendly and free to use if you download it with a third-party tool.
How to download iNDS emulator
?
You could likely be asked to pay for an INDS emulator if you got it from Apps Store. When you want to avoid paying for apps and games you can download for free, try a third–party apps store. One of the best unofficial app stores is IOSEMUS. You can get anything you want from this open-source application, and it is free to do so. To get iNDS emulator, you should first download iOSEmus on your iOS device. To begin, tap on your Safari browser. Don't use any other browser, or your download will fail.
Launch your Safari browser, use it to search for iOSEmus, and once you find a download website, touch the link provided. It will make the download active. After the download process is over, check your home screen for an INDS icon. If it appears there, then it is a sign that you have downloaded it. Leave it first and touch the Settings app on your iPhone to access Profile, Device Management, and Trust.
Touch Trust to enable the iOSEmus app. Go back to the Home screen and tap on the iOSEmus app so it can open. Once it does, search for an INDS emulator and download it. You may have to access the Settings tab and touch Trust to enable this emulator to work properly. Have fun playing your favorite Nintendo games.
Conclusion
One of the safest and most convenient console emulators is iNDS. To download it, choose the iOSEmus app. Then follow the abovementioned tips to begin playing Nintendo games for free.