MovieBox is the video playing app available for iOS and Android user, it provides you the free access to HD videos. MovieBox is not available on App Store neither there any Cydia access for your iOS device updated to latest firmware. The best part of MovieBox is that you don't need to jailbreak your device and you can get it for free from iOSEmus app store, yes MovieBox is now available on iOSEmus store. You need to download it on your device to start playing your favorite HD videos.
Image: Download MovieBox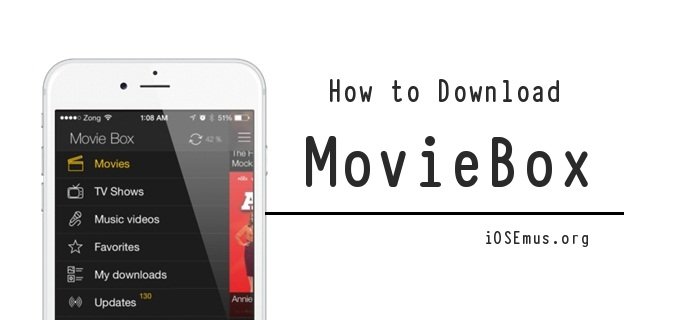 Here below we will show you how to download MovieBox on your iOS device from iOSEmus without jailbreak it. You need to follow the steps below to make it work on your device.
MovieBox Features:
Here below we are showing you what are the basic features of MovieBox and why should you try this if you are a movie buff.
HD Video streaming.
Can be downloaded the video for later watch.
The contents are updated on regular basis.
The user interface is very easy to use.
All the content load very fast.
In-built cache cleaner.
How to Download and Install MovieBox:
If your device is not installed with iOSEmus, download iOSEmus on your device following the given link.
Once iOSEmus is installed on your device, open iOSEmus from your device Home Screen.
Look for the Apps option on the iOSEmus app interface, tap on it.
Type MovieBox on the search bar.From the searched list tap on MovieBox, tap Install.
Tap Install on the pop-up window.
Wait for a few moments, it will take some time to install it on your device.
Now MovieBox icon will be on your device Home Screen.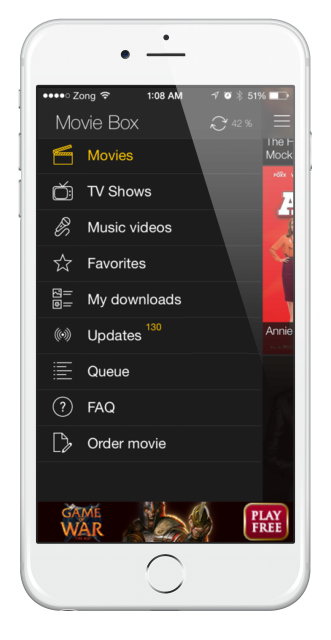 Fix MovieBox Errors:
If you have downloaded MovieBox for the first time from iOSEmus, you might get one common type of error. Following the steps below you can fix it easily, once it is fixed to start streaming your favorite videos.
Go to Settings  > General  > Profile and Device Management, look for the app certificate tap on it then tap Trust.
Now MovieBox will work on your device without any error, to protect MovieBox stop being revoked download AntiRevoke [ ext link ] from the link given.
Let us know comments below how you like MovieBox on your iOS device and let us know if you get any difficulty when using it. To get more developer updates to follow us on Facebook.