Ever since after the release of iOS 10, it has become difficult to jailbreak iOS devices and utilize Cydia, a number of third-party platforms have started to appear. These third-party platforms act like standalone apps installers which allow iOS users to access modified apps and features without the necessity to jailbreak their devices. And so, without Cydia also, the iOS users can experience all the advanced features.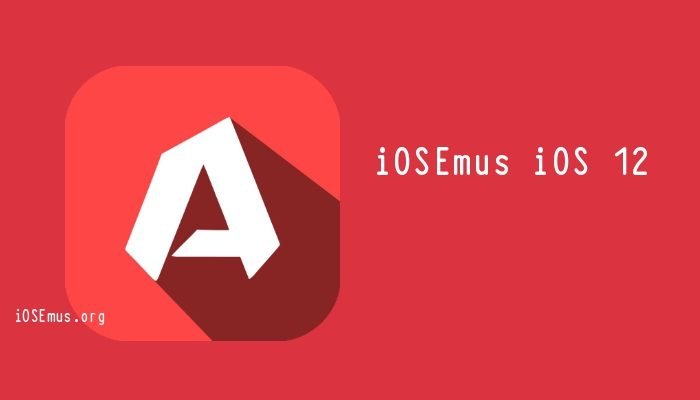 One such new app installer is iOSEmus which supports all Apple devices running iOS 11 and 12. iOSEmus can be easily installed on your device by following a few easy steps and then through it, users can install modified apps, tweaks, game emulators and many more features that were available in Cydia.
iOSEmus Features:
Let's have a look at the few of the amazing features iOSEmus offers.
Jailbreaking device is not required.
Extremely easy to install.
Easy to use due to its user-friendly interface.
Apple ID is also not needed to install.
Apps download at a fast speed.
It's is extremely safe to use with provision to fix errors quickly if ever they occur.
Tons of apps, games, and emulators are available to be downloaded absolutely free of cost.
How to Download iOSEmus on iOS 12:
To get all these amazing features in your device, let's have a look at the steps to be followed to install IOSEmus in your iPhones:
 Open the iOSEmus Configuration Profile (link).
A new page will be displayed from users can choose any logo out of given two logos.
Next, it will ask for the permission to Allow to go the iOSEmus Configuration Profile Settings page.
Tap on Install on the Configuration page to let that happen and type in your Passcode when prompted.
A new pop-up window will appear, and the user needs to tap on Install. After that finally, tap on Done.
Wait for the installation to get completed.
iOSEmus logo would appear after the download on your Home screen. Tap on it and start using iOSEmus on your device.
iOSEmus is one amazing app that can be used on all iOS devices irrespective of whether is jailbroken or not. It is safe to use as well and provides so many benefits and resources at absolutely no cost. At times, after installing, users may not be able to open the app and face error in that. To rectify it, follow this simple steps below.
Go to Settings of your phone.
Open the General option and then go to the Profile and Device Management.
Search for the iOSEmus profile and tap on the Trust option.
Following above steps will help the users to avoid any error that comes in the normal functioning of the IOSEmus app or downloading other apps through it. Thus, users can enjoy an uninterrupted experience of advanced features on their iPhones. iOSEmus is definitely worthwhile to use.